Garrett Masterson : Recent Work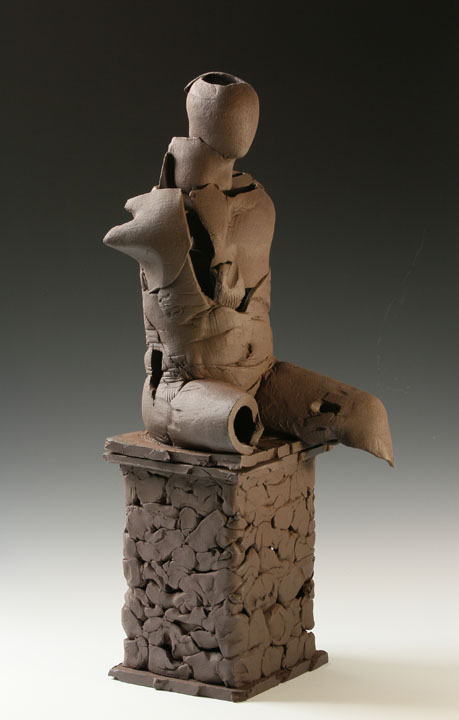 Seated Figure, stoneware, 2010, 29"h x 9"w x 13"d
Garrett Masterson has been exploring human figures over the last 20 years using clay as the primary medium. Masterson draws mythical and mystical elements from many different cultures in order to demonstrate a commonality in all cultures. Historically, humans have often borrowed characteristics of other creatures in order to gain their powers or to describe their deities. Masterson's recent work includes a centaur which is part human and part horse. There are also figures with human bodies and the heads of birds – one with the head of an egret and one with the head of a hawk making reference to the Egyptian deity "Ra".

Garrett Masterson holds a Master of Fine Arts degree in ceramic sculpture from Portland State University, Portland, Oregon. He currently teaches ceramics at Reedley College in Reedley, California.

There will be another opportunity to meet the artist and discuss his work on Saturday, September 18 from 2pm at the Clay Mix.