Functional Forms:
Works by Mary Law, Paddy McNeely, Ken Standhardt
March 5 - May 2, 2009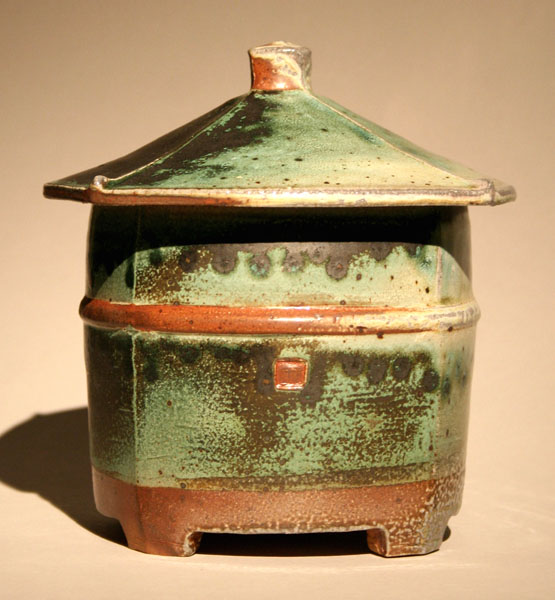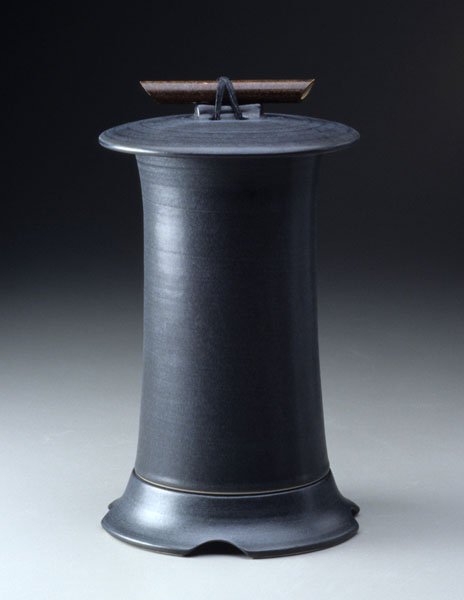 Opening Reception with Mary Law
March 5, 5-7pm
ArtHop
First Thursdays
March 5 & April 2, 5-8pm
Clay Mix is proud to present the ceramic exhibition "Functional Forms" by three artists, Mary Law, Paddy McNeely, and Ken Standhardt from March 5th through May 2nd. Although they each create different styles of pottery, all three artists' primary focus is functional form. Mary Law chooses soda firing to enhance the form while Paddy McNeely uses simple black glaze and Ken Standhardt adds pattern and texture. The exhibition showcases three artists who have developed their signature style and have been working in the style for many years.
Mary Law, who has been making functional pottery for 40 years, started creating her signature "house pots" in 1984 inspired by photographs she saw of West African granaries. She continues to explore endless variations of form and surface created by a combination of five different types of clay, glaze, and firings.
Paddy McNeely uses black matt glaze on porcelain to accentuate the form. The inspiration of her work comes from Asian communities and gardens in Seattle, Washington where she lives and works. Most of McNeely's works are for flower arrangements. The simple form and glaze compliment both art forms – pottery and flower arranging.
Ken Standhardt established his signature style of basket-like vessels in 1990. Standhardt was influenced by Pre-Columbian Native Americans and the work of other ancient cultures. Standhardt indents the exterior surface with a variety of handmade steel tipped tools creating a woven texture over the surface of the form. In a single vessel, the number of indentations can vary from five hundred to five thousand, each placed by hand and eye. Thus no two vessels are ever the same.