1003 N. Abby Street
Fresno, CA 93701
Phone 559.485.0065 Fax 559.485.0260
hours: Mon-Fri 9:30am - 7:00pm
Sat 10:00am - 5:00pm
Closed on Sundays and holidays


GALLERY
Past Exhibition
Pancho Jiménez
NEW WORK
January 5 - February 24, 2017
Reception:
Thursday, January 5, 2017, 5-8pm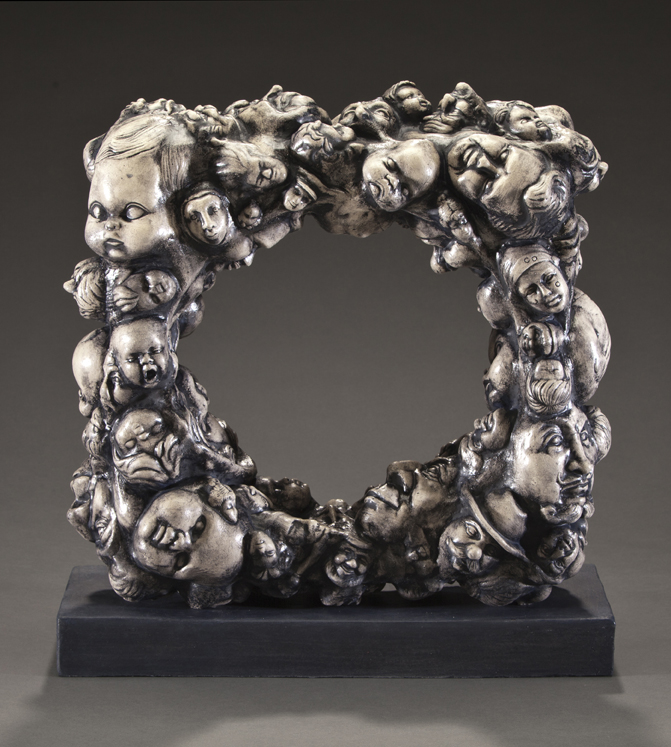 Pancho Jiménez, Passage,17" x 15" x 5", 2015




Clay Mix is proud to present a solo exhibition by ceramic artist, Francisco "Pancho" Jiménez that will be on display from January 5 through February 24th, 2017. This exhibition includes thirteen of Jiménez's most recent ceramic sculptures, including some that were recently exhibited at Triton Museum of Art in Santa Clara, California. This is his second solo exhibit at Clay Mix since 2009. The opening reception with the artist is at 5pm on Thursday, January 5th during Art Hop.

Many of Jiménez's previous works reflect influences of Mesoamerican art and architecture. His new work combines forms from various "kitsch" ceramics molds assembled into larger forms. Jiménez successfully produces forms with highly textured surfaces made up of an unlimited number of images from molds, which create sculptures, rich in meaning, suggesting something from one's memories or dreams. The sculpture entitled Cenote, for example, gives the appearance of lost souls cascading down into an invisible sinkhole.

Francisco "Pancho" Jiménez holds a Master of Fine Arts degree from San Francisco State University, CA. He has exhibited extensively in the San Francisco Bay Area and nationally at universities, private galleries, and public spaces. Most recently his work has been acquired by Crocker Art Museum in Sacramento, Autry Museum of the American West in Los Angeles, and Triton Museum of Art in Santa Clara. He currently teaches at Santa Clara University.