Tiffany Schmierer

January 7 – February 27, 2010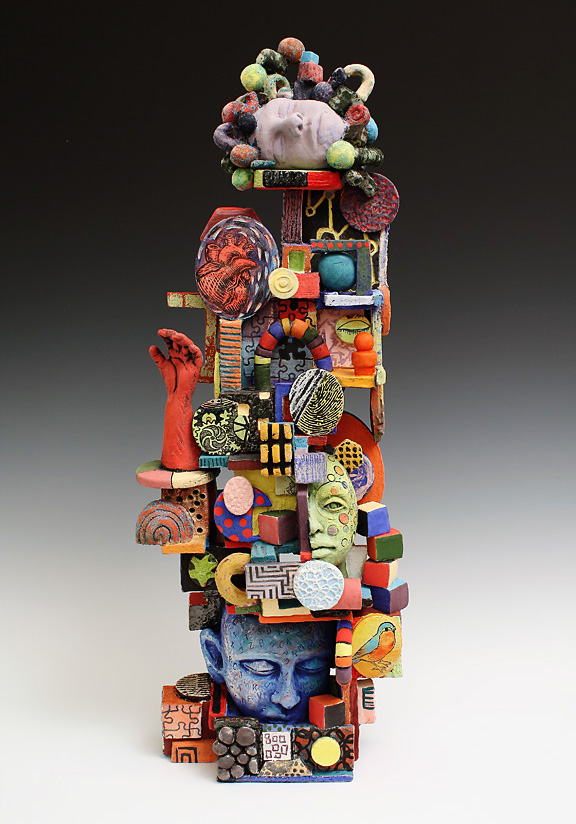 Tiffany Schmierer , Pieces, ceramic, 2009, 29"h x 11"w x 8"d

Opening Reception
January 7, 6-8pm

ArtHop | First Thursdays
Jan 7 & Feb 4, 5-8pm
Clay Mix is proud to present a solo exhibition by San Francisco ceramic sculptor Tiffany Schmierer from January7th through February 27th. The opening reception with the artist is at 6pm on Thursday, January 7th during ArtHop.

Schmierer's sculptures are a playful and colorful collage of forms and imagery. Her sculptures incorporate many small parts which she calls her "vocabularies".  These parts are stacked and combined to complete each sculpture. The small parts represent a collection of moments and memories – fragments of a bigger whole. Sometimes the same "vocabularies" appear in different sculptures making a new set of connections.  Schmierer explains that "the way in which the pieces are combined represents aspects of who we are." She explores how we are shaped, affected, and linked by our environment. She also explores our relationships through the ways each element in the work connect with one another.

Tiffany Schmierer received her MFA from San Francisco State University in 2004.  She is currently an Assistant Professor of Art at Skyline College.  Schmierer has exhibited in national and regional shows and has been included in various private collections.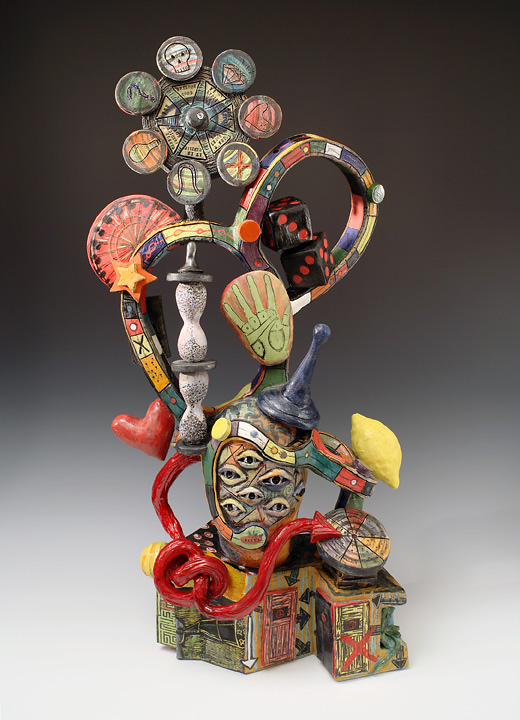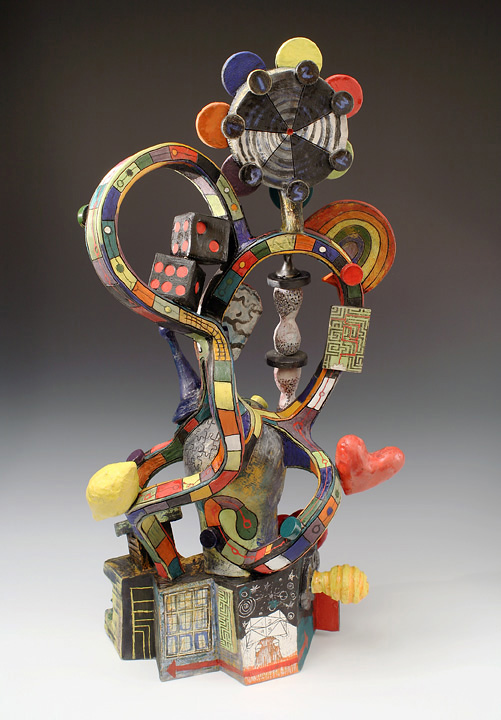 Cannot Predict Now, ceramic, 2009, 34"h x 19"w x 12"d