CSU Fresno Ceramics Guild,
Fresno City College Ceramics, and Clay Mix present
Sunkoo Yuh Workshop
Lecture and Demonstration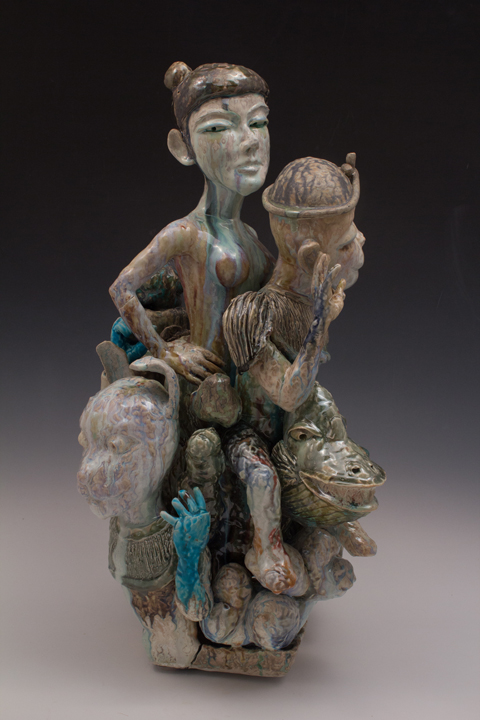 Sunkoo Yuh, "Year of Monkey", 29"x19"x16", porcelain, cone 10, 2016.
Saturday, March 11, 2017
9am - 4pm

Cost :
$55 : Register before Feb 14th
$65 : Register after Feb 14th
$50 : Clay Mix members and students
including lunch
Sunkoo Yuh creates unique large scale sculptures that are composed of tight groupings of various forms including plants, animals, fish, and human figures. Yuh's work is largely driven by implied narratives that often suggest sociopolitical critiques. His work expresses his personal thoughts and images and directly draws from everyday life experiences. Sunkoo Yuh is currently Professor at the University of Georgia, Athens. He received his MFA from New York State College of Ceramics at Alfred, NY. He has exhibited widely and has received many awards and honors including the Grand Prize at the 2nd World Ceramic Biennale International Competition in Icheon, Korea, the Elizabeth R. Raphael Founder's Prize and the Virginia A. Groot Foundation. His work is in the collections of the Smithsonian Institute in Washington D.C., the State Hermitage Museum, St. Petersburg, Russia, the Icheon World Ceramic Center in Korea, the Philadelphia Museum of Art in Philadelphia, PA, the Oakland Museum of Art in Oakland, CA and more.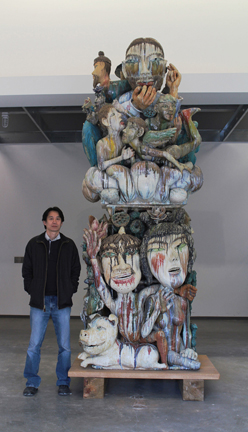 Sunkoo Yuh, "Athens Winter", 153"x 56" x 45", Stoneware, Cone 10, 2008.